Services & Rates
Human Touch Home Care is a registry of carefully screened caregivers designed to keep your cost as low as possible. We refer caregivers who provide non-medical services for those with physical and/or cognitive impairment and for those recovering from illness or injury from as few as 4 hours up to 24 hours a day.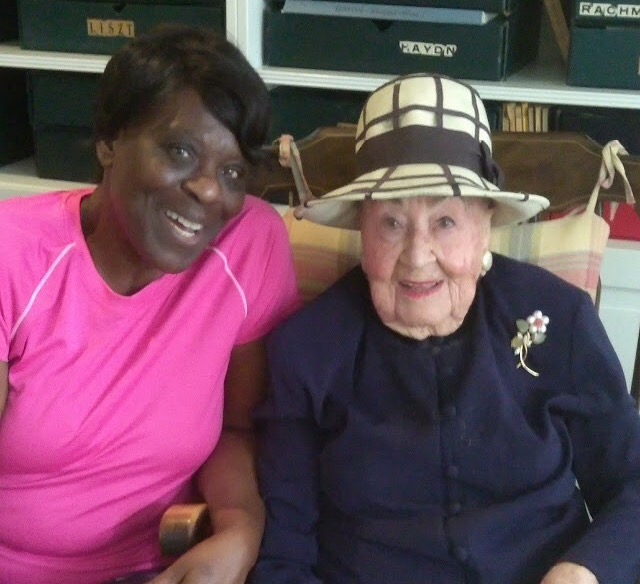 Wendy and Mrs. S.
Service Areas
Eastern Montgomery County and surrounding areas
Abington
Ambler
Audubon
Blue Bell
Buckingham
Chalfont
Doylestown
Dresher
East Norriton
Elkins Park
Erdenheim
Flourtown
Fort Washington
Glenside
Gwynedd
Gwynedd Valley
Hatboro
Horsham
Huntingdon Valley
Jamison
Jeffersonville
Jenkintown
King of Prussia
Lafayette Hill
Levittown
Maple Glen
Meadowbrook
Media
New Hope
Newtown Square
Norristown
North Wales
Oreland
Penllyn
Penn Valley
Plymouth Meeting
Roslyn
Rydal
Skippack
Southampton
Springhouse
Warminster
Warrington
Willow Grove
Wyncote
Wyndmoor

Eastern Main Line and surrounding areas
Ardmore
Bala Cynwyd
Bryn Mawr
Darby
Devon
Drexel Hill
Gladwyne
Haverford
Havertown
Lansdowne
Media
Merion Station
Narberth
Radnor
Rosemont
St. Davids
Strafford
Swarthmore
Upper Darby
Villanova
Wayne
Wynnewood

Philadelphia County
Center City and surrounding areas
Chestnut Hill
Conshohocken
Fairmount
Germantown
Mt. Airy
Penn's Landing
Roxborough
South Philadelphia
Services Include
Personal Care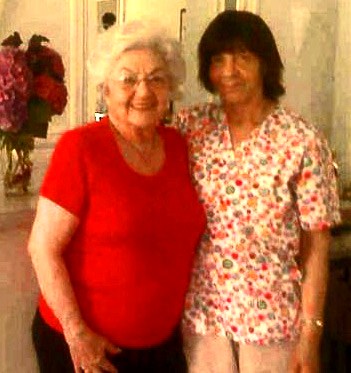 Bathing
Skin care
Oral hygiene
Dressing
Toileting
Incontinence care
Assistance with transfers
Ambulation assistance
Meal preparation
Medication reminders
Socialization
Incidental transportation for shopping and appointments
Light Housekeeping
Changing bed linens
Doing laundry
Washing dishes
Keeping client's bedroom and bath clean and tidy
Rates
effective November 16th, 2015
Time
Rate
Minimum
Hourly Day
$15.15 Per hour
4 hour minimum
Hourly Night
$15.15 Per hour
8 hour minimum
Live-in (care for 1 individual)
$147 Per Day

All rates reflect care for one individual

Surcharges apply to care for two people

The Bucks and Chester County hourly rate is $16.15/hour

Live-in rate when caregiver is required by client to have a car: add $7 daily surcharge paid directly to caregiver.

Mileage Surcharge ($0.55/mile) applies if caregiver uses her own car for client errand or appointment.

Time and a half is charged for the following holidays:

New Year's Day
Easter Day
Memorial Day
Independence Day
Labor Day
Thanksgiving Day
Christmas Eve
Christmas Day
New Year's Eve
Please call us at 215.233.0676
Click here to get our General Information Brochure - PDF
Hear What Our Clients Have To Say
Judith W.,the Human touch referred Caregiver, is fabulous. She is an angel. I am so thrilled with who she is as a human being, how caring she is, how competent she is, how clear she is, how loving she is. All of those things. I think your rates are quite reasonable considering the combination of competency, care and love. It's priceless. I couldn't be happier.

I could not have done this without Cecile ( HTHC referred Caregiver). She was what held it together. ...you need people in your life who are remarkable and Cecile was remarkable. She is very caring and goes the extra mile all the time. This is one of the hardest cases we have and she took it graciously. I can't even give her a present that would make up for what she has done ( for her client). I call her Saint Cecile.

Marie, ( the care-coordinator) has made my life so much more pleasant. She is a great representative for Human Touch. She has helped me in 10 different ways. It's not easy having a husband who needs caregivers, but Marie has made my situation so much more bearable.

My wife and I were very blessed when Lowanna was sent to us. She is very dedicated and comes on time or early every week. She knows just what is needed to help me. This weekend she helped me organize photos for a celebration of my wife's life. That was difficult for me but Lowanna was wonderful. She is an angel from Heaven.

Antoinette has been wonderful to my mother, Alice W. . I don't know what we would do without her. My Mother's health has been improving due in no small part to Antoinette's care. I feel completely confident in having her here with my parents. It is just so good not to have to worry while she is here.

Val is really quite careful about so many things and if I call her, she comes to help me right away. And she is very patient. I am very grateful for that and really very satisfied with the care. Many people have commented how much happier I seem now. And that certainly makes me feel good too. Having Val has made a big difference.

I just want to say 'Wow'. My mother's face lit up when she saw Selma. I couldn't have imagined a better fit. You've just taken my breath away.

Dad and I enjoyed meeting with you ( Shawna ,HTHC care-coordinator). We feel like we made a new friend in addition to getting our questions answered. We have decided to go with Human Touch. The time you took with us and your genuine care and concern made it a much easier decision.

Regina is exceptional in every way shape or form. She has a rare quality of being able to think of my uncle's needs and my needs as a family caregiver. She is thoughtful and communicates very well with me. My uncle has improved dramatically since she has been taking care of him. I feel blessed to have Regina as a caregiver.

Human Touch has been wonderful. I was so worried about my husband [being cared for, knowing I would be in the hospital] and Human Touch Home Care really came through for me. All the ladies you have referred have been very nice and well qualified.

Selma is an outstanding caregiver. She is smart, capable, and willing to provide whatever help is needed. We are extremely happy.

We love Marie (the Human Touch Home Care referred caregiver) and want to keep her forever. She provides wonderful care and companionship. We laugh together and our life is much less stressful because of the help she provides.

Hyacinth is a beautiful person. Before she came I was lonely and scared, but now that she is with me I am safe and I feel confident. And she fixes me delicious meals.

Human Touch Home Care provides such a wonderful service. I know my mother is in good hands because every caregiver you have referred to us has been excellent.

We are delighted with the care provided by Irene. She is excellent in everything she does and in an emergency is calm and effective. We are pleased with all the Caregivers who help my parents. They are a wonderful team.

I will refer Human Touch to anyone who needs help. You guys are the best.

Doreen is a terrific Caregiver and possesses all the qualities you could ask for. She has a good heart, is scrupulously honest and provides wonderful care.
Click here to read more Testimonials »