About Us
Human Touch Home Care, Ltd. was established in 2005. Company founder, Bess Wray, knew that a great majority of seniors wanted to remain in their own homes as they aged and that they could do this with a good support system. Building caring relationships is a key part of the company's philosophy and its mission, "to empower our clients in their pursuit of safe, happy lives at home." With this in mind, Bess set out to build a registry of the most competent, dedicated, and carefully screened caregivers to assist her clients. The caregivers referred through the Human Touch registry help with non-medical in-home care. They assist their clients with activities of daily living such as bathing, dressing, and transferring; they fix meals, do the laundry, and make sure their clients take their medications as prescribed. They are sensitive to the needs of those going through a recuperative process as well as those with declining physical and mental ability. They provide respite for family members, often enabling family caregivers to keep their jobs or just get a good night's sleep. Caregivers can be referred for as little as four hours once a week or as much as 24 hours a day, 7 days a week, or anything in between.
Licensed by the Pennsylvania Department of Health, Human Touch complies strictly with all licensing requirements, which include PA criminal background checks, reference checking, TB screening, and competency evaluations for all prospective registrants. Many of the caregivers referred by HTHC are certified nursing assistants or trained home health aides and bring a great deal of talent, dedication, and experience to their work. All caregivers are bonded and insured.
The office staff of care coordinators are trained to listen and respond quickly to requests for service, matching each client with the caregiver most suited to them. Clients may interview a prospective caregiver if they wish or request a new referral for any reason.
Non-discrimination Policy
Human Touch Home Care does not and will not discriminate against any person on the basis of race, sex, color, national origin, ancestry, religious creed, handicap, or age in our acceptance of clients or our rostering of individuals or making referrals.
Welcome
Dear Caring Family Member,
During my many years of experience in the home care industry, both my parents came to need in-home care in their later years. I will work hard to bring the same dedication to your loved ones as I devoted to my own parents' care needs!
Human Touch Home Care is a registry of carefully screened caregivers who have met our requirements, including a face-to-face interview, initial and periodically updated reference checks, competency testing, infectious disease (TB) screening, and PA criminal background checks.
Careful consideration will be given to making the best possible match between client and caregiver. By carefully listening to your needs, we will adapt our customized service to your changing non-medical care requirements.
Bess Wray
Owner, Human Touch Home Care, Ltd.
Call us at 215.233.0676
Hear What Our Clients Have To Say
Judith W.,the Human touch referred Caregiver, is fabulous. She is an angel. I am so thrilled with who she is as a human being, how caring she is, how competent she is, how clear she is, how loving she is. All of those things. I think your rates are quite reasonable considering the combination of competency, care and love. It's priceless. I couldn't be happier.

I could not have done this without Cecile ( HTHC referred Caregiver). She was what held it together. ...you need people in your life who are remarkable and Cecile was remarkable. She is very caring and goes the extra mile all the time. This is one of the hardest cases we have and she took it graciously. I can't even give her a present that would make up for what she has done ( for her client). I call her Saint Cecile.

Marie, ( the care-coordinator) has made my life so much more pleasant. She is a great representative for Human Touch. She has helped me in 10 different ways. It's not easy having a husband who needs caregivers, but Marie has made my situation so much more bearable.

My wife and I were very blessed when Lowanna was sent to us. She is very dedicated and comes on time or early every week. She knows just what is needed to help me. This weekend she helped me organize photos for a celebration of my wife's life. That was difficult for me but Lowanna was wonderful. She is an angel from Heaven.

Antoinette has been wonderful to my mother, Alice W. . I don't know what we would do without her. My Mother's health has been improving due in no small part to Antoinette's care. I feel completely confident in having her here with my parents. It is just so good not to have to worry while she is here.

Val is really quite careful about so many things and if I call her, she comes to help me right away. And she is very patient. I am very grateful for that and really very satisfied with the care. Many people have commented how much happier I seem now. And that certainly makes me feel good too. Having Val has made a big difference.

I just want to say 'Wow'. My mother's face lit up when she saw Selma. I couldn't have imagined a better fit. You've just taken my breath away.

Dad and I enjoyed meeting with you ( Shawna ,HTHC care-coordinator). We feel like we made a new friend in addition to getting our questions answered. We have decided to go with Human Touch. The time you took with us and your genuine care and concern made it a much easier decision.

Regina is exceptional in every way shape or form. She has a rare quality of being able to think of my uncle's needs and my needs as a family caregiver. She is thoughtful and communicates very well with me. My uncle has improved dramatically since she has been taking care of him. I feel blessed to have Regina as a caregiver.

Human Touch has been wonderful. I was so worried about my husband [being cared for, knowing I would be in the hospital] and Human Touch Home Care really came through for me. All the ladies you have referred have been very nice and well qualified.

Selma is an outstanding caregiver. She is smart, capable, and willing to provide whatever help is needed. We are extremely happy.

We love Marie (the Human Touch Home Care referred caregiver) and want to keep her forever. She provides wonderful care and companionship. We laugh together and our life is much less stressful because of the help she provides.

Hyacinth is a beautiful person. Before she came I was lonely and scared, but now that she is with me I am safe and I feel confident. And she fixes me delicious meals.

Human Touch Home Care provides such a wonderful service. I know my mother is in good hands because every caregiver you have referred to us has been excellent.

We are delighted with the care provided by Irene. She is excellent in everything she does and in an emergency is calm and effective. We are pleased with all the Caregivers who help my parents. They are a wonderful team.

I will refer Human Touch to anyone who needs help. You guys are the best.

Doreen is a terrific Caregiver and possesses all the qualities you could ask for. She has a good heart, is scrupulously honest and provides wonderful care.
read more Testimonials »
Human Touch Home Care, Ltd. is a proud member of: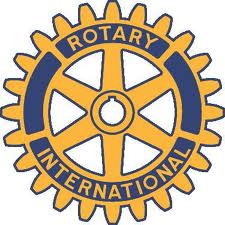 The Rotary Club of Springfield Township. You can link to their web-site here: www.springfieldrotary.org/WordPress/.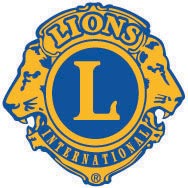 The Horsham Lions Club. You can link to their web-site here: www.horshamlions.com. Phone Andy Weiss at (267) 714-8884 or e-mail: andy@horshamlions.com

The Eastern Montgomery County Chamber of Commerce. You can link to their web-site here: www.emccc.org
Meet Our Staff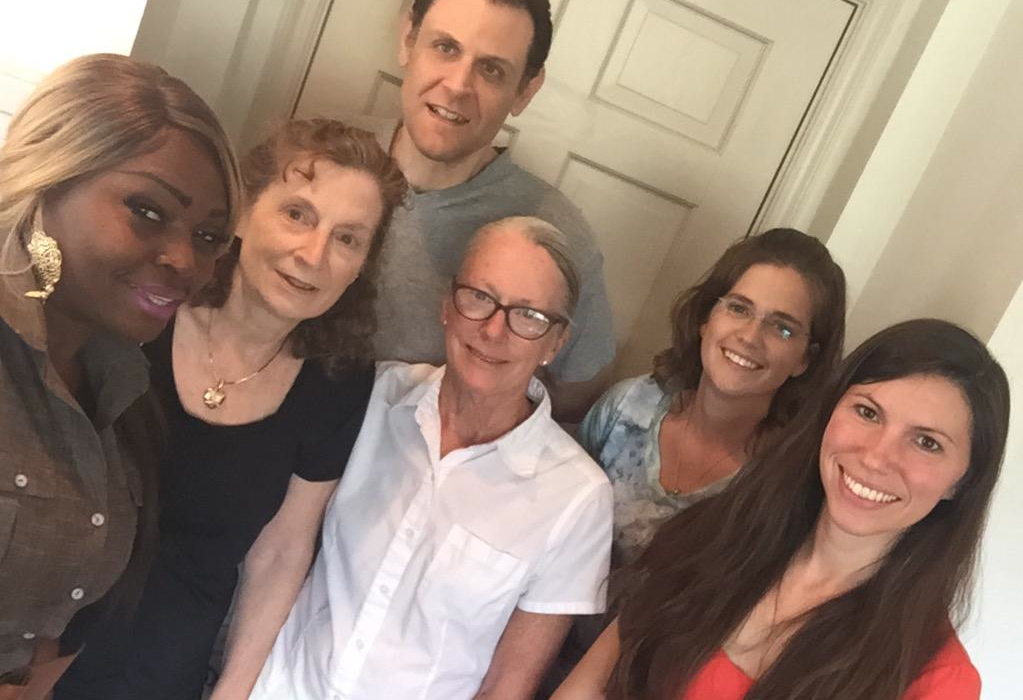 Pictured: (from Left to Right): Lorraine, Bess, Alex, Mary, Shawna and Marie.
Bess Wray, Owner & Founder: Bess has over 30 years of experience in non-medical, in-home care and did her post-graduate work in Social Gerontology at the University of Pennsylvania. Bess' experience caring for her own parents prepared her for helping other families with the challenges of making wise decisions as their parents and loved ones age. When time allows she and her husband love to travel, accompanied whenever possible by their children and grandchildren.
Alex Wray, General Manager: Alex joined Human Touch 8 1/2 years ago after living in Japan for three years. He feels that experience taught him how important it is for a family-run business to maintain the highest possible standards of service. Alex has two children and enjoys listening to them practice violin and saxophone.
Marie, Care Coordinator: Originally from New York, Marie has lived in Philadelphia for the last 7 years with her husband and twin boys. She can frequently be found volunteering with Meals-On-Wheels or at the pool cheering on her future Olympic swimmers.
Selma, Care Coordinator (not pictured): In her 3rd year with Human Touch, Selma is a transplant from Germany who has enjoyed living in Philadelphia for 14 years. Selma lives with her husband, two sons, and a menagerie of pets.
Mary, Human Resources: Mary joined Human Touch in 2011 after 35-years as a teacher. She is an experienced caregiver who managed her elderly mom's care. In her spare time, she and her husband can be found on the beach with their five grandchildren.
Lorraine, Human Resources: Lorraine has been with us for 9 years, first as a Caregiver and now as a member of the HR department. She loves to laugh, eat and travel. Lorraine has recently taken on a new role in her life as "GlamMom" of a baby granddaughter.